Shop
You can also support the Orchid Club by making a suggested donation of $15 for a 20 oz stainless steel water bottle with the our logo!
More Orchid Club gear will be coming soon!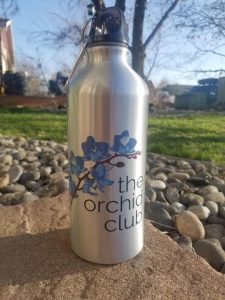 Your order will be shipped after donation confirmation is received from PayPal.  If you're local to the Gallatin Valley, you will receive an email to arrange pick up or delivery.
We are a volunteer-run nonprofit, so please be patient with us.  Shipping or delivery may take up to a week to process.